Single Tooth Implant – Crown Point & Whiting, IN
Restoring Smiles From the Root Up
At Berquist Family Dentistry, our team of dentists wants to help you see a healthy, beautiful, and complete smile, which is why we are pleased to offer single tooth implants in Crown Point & Whiting for individuals who need to replace missing teeth. Even a single missing tooth can be problematic in terms of bone deterioration, chewing and eating ability, and ensuring clarity when speaking. To prevent these issues from worsening or occurring in the first place, we can restore your smile with a single piece of titanium that not only works to enhance your appearance and boost your confidence but also improve your oral health. To find out if you are eligible for dental implants, call us today to schedule a consultation.
Single Tooth Replacement Options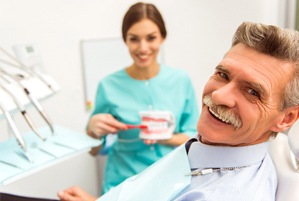 If a single tooth goes missing, there are two ways it can be replaced: a fixed bridge or a single tooth dental implant.
Benefits of Single Tooth Implants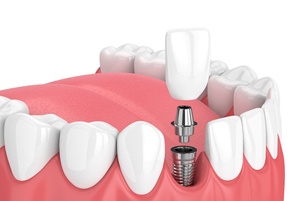 While some individuals prefer the less invasive approach to replacing missing teeth, only dental implants can provide a breadth of benefits that cannot be achieved using any other type of restorative solution. Some of these include:
Learn More