Restorative Dentistry for Crown Point & Whiting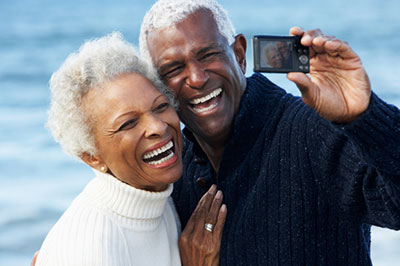 Having a full, healthy smile is important for many reasons. Among other things, it will help you enjoy a nutritious diet and communicate clearly with others. It will also give you the confidence to smile openly around your friends, family, and coworkers. Sometimes, though, because of decay, an injury, or a congenital issue, restorative care becomes necessary. If you currently need restorative care, we hope you'll turn to Berquist Family Dentistry for help. Our dentists offer many of today's best restorative services, including dental implants, so you can get your oral health back on track.
Personalized Care Backed by Years of Experience
Dr. Robert Berquist and Dr. Daniel Berquist have been restoring smiles for years. You can trust them to provide quality care tailored to your specific needs. We may all be vulnerable to the same kinds of oral health problems, but we won't all have the same needs. When you come to Berquist Family Dentistry, you can count on friendly, compassionate service that takes your specific situation into account, from start to finish. At your very first appointment, we'll assess your health and talk to you about all your options so you can make an informed decision about your own care. If you have any questions about the treatment plan we recommend, we'll be happy to listen to them, and any other concerns you might have.
A Fully Functional Smile with Dental Implants
One of the most effective ways to restore your smile is with dental implants. This versatile service combines a custom-made restoration with a titanium implant post to mimic the natural structure of a tooth. A full implant procedure takes two stages to complete. In the first, one or more implant posts will be surgically placed in the jaw. Then, after a healing period, the posts will be exposed and a new crown, bridge, partial, or full denture will be attached. Because implants replace your missing tooth and your missing root, you can look forward to results that look and feel natural. What's more, your implant post(s) will support and strengthen your jaw by stimulating new bone growth. As a result, you can look forward to enjoying your good results for years to come.
Are you ready to schedule your next visit with Dr. Robert Berquist or Dr. Daniel Berquist? Call us today to reserve an appointment. We're happy to serve patients from Crown Point, Whiting, Merrillville, Cedar Lake, St. Johns and other communities in Northwest Indiana.
Learn More