Restorative Dentistry - Crown Point & Whiting, IN
Save Your Natural Tooth with Detailed Treatments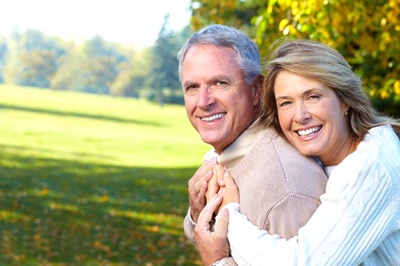 Having a full, healthy smile is important for many reasons. Among other things, it will help you enjoy a nutritious diet and communicate clearly with others. It will also give you the confidence to smile openly around your friends, family, and coworkers. Sometimes, though, because of decay, an injury, or a congenital issue, restorative care becomes necessary. If you currently need restorative care, we hope you'll turn to Berquist Family Dentistry for help. Our dentists offer many of today's best restorative services, including dental implants, so you can get your oral health back on track. Contact our dentists today to get started!
Tooth Colored Fillings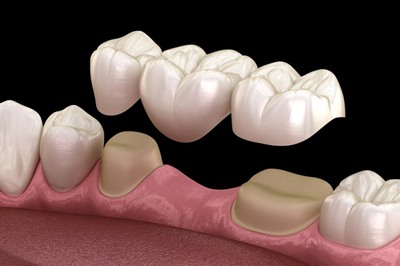 Dental fillings of the past utilized metal materials to restore teeth. While this offered protection, the metal would often be visible and even lead to problems later if left in the tooth for too long. With composite resin fillings, which are made from a combination of glass and plastic, you can restore your teeth without having to sacrifice appearance or protection in the process. Since the material is easy to mold and shape, we can place them inside of teeth without having to remove existing tooth structure. In most cases, these fillings can even be placed in a single appointment.
Dental Crowns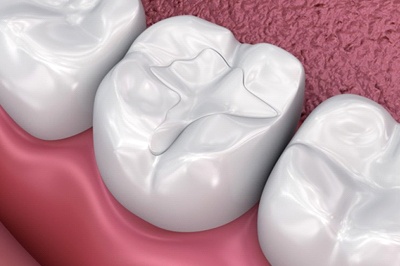 If you're looking for a truly versatile treatment, look no further than natural-looking, long-lasting, and reliable dental crowns. Crowns are often used to cover teeth damaged by decay or physical injury, but they can also be used to create larger and more complex restorations. This includes dental bridges, dentures, and dental implants. They are fully customized to fit over existing teeth, ensuring that your damaged tooth does not need to be extracted moving forward. Once we've made minor modifications to your tooth enamel, we'll place the crown over your existing tooth and make sure your bite remains even as a result.
Learn More About Dental Crowns
Dental Bridges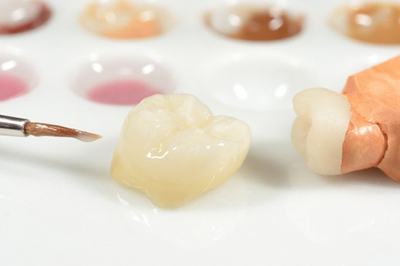 Are you missing one or more consecutive teeth? You've likely noticed that chewing your favorite foods has become far more difficult the longer you go with missing teeth. With a dental bridge from our office, you can effectively rebuild your smile, make chewing certain foods substantially easier, and smile with confidence once again. Each bridge is made up of three to four crowns, with the crowns on either end designed to affix to natural remaining teeth. The crowns in the middle of the bridge, or the pontics, effectively replace your missing teeth. With proper care, there's no reason why your bridge shouldn't last well over 10 years.
Dentures (Full and Partial)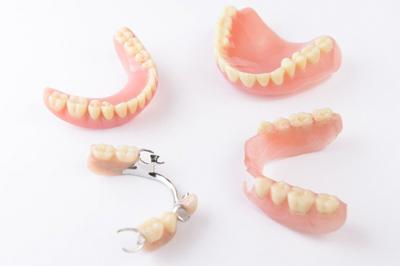 When you need to have several teeth on opposite sides of your mouth replaced (or all the teeth in your mouth replaced for that matter), full and partial dentures can get the job done. Dentures are highly personalized to fit your mouth comfortably once you've allowed some time for adjustment. Regardless of the denture that you choose, you can expect the base and replacement teeth to be made from gum-colored and enamel-colored materials. Once you receive your permanent denture, you're sure to feel confident smiling to those around you, chewing many of the foods you used to enjoy, and keeping your oral health in good condition.
Dental Implants
One of the most effective ways to restore your smile is with dental implants. This versatile service combines a custom-made restoration with a titanium implant post to mimic the natural structure of a tooth. A full implant procedure takes two stages to complete. In the first, one or more implant posts will be surgically placed in the jaw. Then, after a healing period, the posts will be exposed and a new crown, bridge, partial, or full denture will be attached. Because implants replace your missing tooth and your missing root, you can look forward to results that look and feel natural. What's more, your implant post(s) will support and strengthen your jaw by stimulating new bone growth. As a result, you can look forward to enjoying your good results for years to come.
Root Canal Therapy
When teeth are heavily damaged by decay or infection, they don't necessarily have to be extracted outright. In fact, the dentists at Berquist Family Dentistry want to do everything they can to avoid performing an extraction when possible. With root canal therapy, which in terms of comfort is largely comparable to receiving a dental filling, we can save your teeth, restore its functionality, and remove the pain and discomfort caused by your dental issue in the first place. We'll make sure that you're feeling extra comfortable prior to treatment, go over all the steps, and make sure you know the right at-home tips for post-op care.
Are you ready to schedule your next visit with Dr. Robert Berquist or Dr. Daniel Berquist? Call us today to reserve an appointment. We're happy to serve patients from Crown Point, Whiting, Merrillville, Cedar Lake, St. Johns and other communities in Northwest Indiana.
Learn More