Cosmetic Dentistry – Crown Point & Whiting, IN
Creating Healthier, More Beautiful Smiles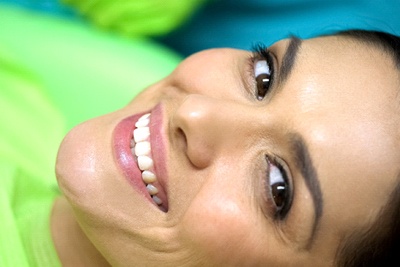 Have you ever wondered how a new smile might change your life? At Berquist Family Dentistry, we can help you answer that question with a customized cosmetic treatment plan. We create every plan with an individual's specific needs and goals firmly in mind. Beginning with a consultation appointment, Dr. Robert Berquist or Dr. Daniel Berquist will review your medical history, assess your current health, and talk to you about the results you'd like to see when we're done. Then, based on this conversation, we can help you choose one or more cosmetic services that are right for you. Are you ready to schedule your next visit with Dr. Robert Berquist or Dr. Daniel Berquist? Call us today to reserve an appointment. We're happy to serve patients from Crown Point, Whiting, Merrillville, Cedar Lake, St. John and other communities in Northwest Indiana.
The Benefits of Cosmetic Care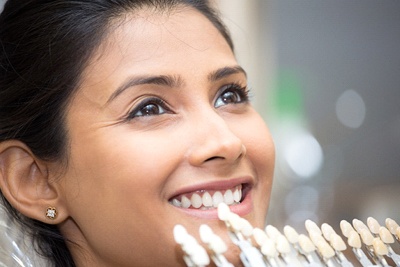 With the help of cosmetic care, you can look forward to a more vibrant and beautiful smile that boosts your self-confidence and improves your overall sense of wellbeing. Others may even perceive you differently. Research has shown that people with a straight, white smile are viewed as more friendly, outgoing, and attractive. What's more, you may even see changes in your social life, your love life, and with those who work with you.
Comprehensive Results with Porcelain Veneers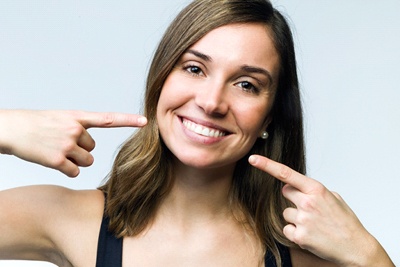 Among the cosmetic services we offer to our patients from Crown Point, Whiting, and beyond, one, in particular, is able to provide comprehensive results—porcelain veneers. This unique cosmetic service makes it possible to achieve a whiter and straighter-looking smile in just two appointments. Your customized veneers will be carefully fabricated by our lab from thin pieces of dental porcelain. Then, when they're ready, Dr. Robert Berquist or Dr. Daniel Berquist will apply your veneers to the front of your smile, hiding teeth that are cracked, chipped, stained, oddly spaced, or misaligned.
Your porcelain veneers procedure will begin with one of our two dentists designing your veneers. Our goal is always to give you results that complement your overall appearance. As we design your veneers, we'll consider the shade and shape of your smile, as well as other aspects of your appearance. When we're done, your results should blend in, creating a cohesive and natural look that boosts your self-confidence and changes the way others see you.
Cosmetic Bonding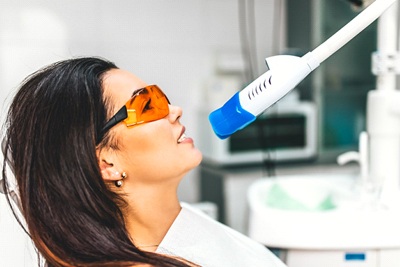 Cosmetic dental bonding is a great option for patients with multiple, minor cosmetic flaws. It offers a one visit, conservative alternative to porcelain veneers for many patients. The treatment uses the same composite resin material utilized for tooth-colored fillings to correct or conceal purely cosmetic flaws. The cosmetic dentist in Crown Point will start by numbing the treatment area and removing any damaged parts of the tooth. Then, we apply the putty-like composite resin directly to teeth, and the tooth-colored filling material seeps into crevices and pits in the tooth enamel. A curing light is applied to the composite resin, which hardens into place fusing with the tooth. Finally, we simply polish and shine the tooth, leaving you with a flawless smile in just one short appointment.
This conservative and cost-effective treatment option is almost fully reversible, so we may be able to undo the treatment if you change your mind.
Teeth Whitening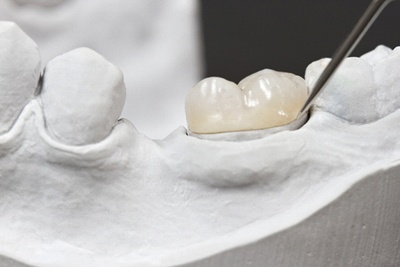 If a brighter smile is on your wish list, the Berquist Family Dentistry team can help. We offer both in-office and take-home teeth whitening to deliver your desired results. In-office whitening takes about an hour, and most patients see smiles between six and ten shades brighter. Unfortunately, this deep whitening treatment can lead to some dental sensitivity, so it's not right for everyone. If you determine in-office teeth whitening isn't right for you, a professional take-home whitening kit may be a better option. Unlike store-bought teeth whitening products that have low doses of whitener and poor application methods, professional at-home teeth whitening kits use a personalized dosage of teeth whitening gel and custom application trays. Patients wear their trays for about thirty minutes a day for at least two weeks, and they achieve results comparable to what is possible with in-office teeth whitening.
Metal-Free Restorations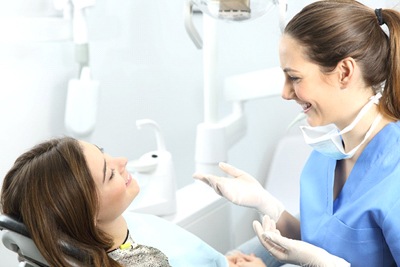 Metal-free restorations are typically used to repair dental damage, but they can also be utilized for purely cosmetic purposes. Crafted from high-quality dental ceramics, these restorations are formed to fit completely over the top of damaged teeth, concealing even advanced cosmetic flaws like misshapen or severely discolored teeth. Like a traditional dental crown, the metal-free restorations are crafted in a dental lab, so patients will need to plan to visit our office for two dental appointments. During the initial visit, we prepare teeth and capture bite impressions. We use the impressions to create a dental crown design that is used by the lab to create the custom restoration. Before you leave the first appointment, we place a temporary to protect the tooth. When we receive the final restoration from the lab, you'll return to the office, so we can remove your temporary and place the custom crown.
Cosmetic Dentistry FAQs
If you're curious to know more about the various aspects of the treatments listed above, let our cosmetic dentist in Whiting provide the answers to some of the most commonly asked questions. After reviewing, we hope you will feel more comfortable and confident in your decision to pursue cosmetic dentistry.
How can I make my teeth whitening results last longer?
The longevity of your whiter, brighter smile is dependent upon how well you take care of your smile. You can enjoy the results of your teeth whitening treatment longer if you:
Brush your teeth twice a day for two minutes and floss once a day
Rinse with an antimicrobial mouthwash
Maintain your regular dental appointments every six months
Avoid stain-causing foods
Am I a good candidate for cosmetic dentistry?
Almost anyone who has smile imperfections they would prefer to hide are eligible for some method of cosmetic treatment. Whether it is cracks, chips, gaps between teeth, crooked teeth, minor misalignments, stains, or discoloration, our team will work to find the right solution for you.
Will cosmetic dentistry improve my oral health?
Yes! Cosmetic dentistry may be known for improving the look of your smile, but it will also reduce your chances of developing tooth decay and gum disease. The reason is that many of the problems patients come in with are ones that, if left untreated, can lead to serious oral health problems. Even stains and discoloration can, over time, become problematic, especially if the enamel of your teeth is thinning. By allowing Berquist Family Dentistry to perform one or multiple cosmetic procedures, you can enjoy a healthier, more beautiful smile.
How much will my treatment cost?
This depends on the type of treatment you have completed. During your initial consultation with Dr. Robert Berquist or Dr. Daniel Berquist, they will explain the process and timeline of receiving your new and improved smile as well as which factors are considered when crafting a clear estimate. No two patients are the same, and each type of treatment requires different variables, but some of the common factors that are incorporated into the overall cost include:
The current state and condition of your teeth
If any pre-cosmetic dentistry work needs to be completed (i.e. periodontal therapy)
The type of treatment you'll be receiving
How many teeth need to be treated
Learn More