Cosmetic Dentist Creating Crown Point & Whiting Smiles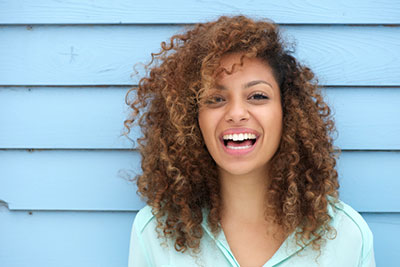 Have you ever wondered how a new smile might change your life? At Berquist Family Dentistry, we can help you answer that question with a customized cosmetic treatment plan. We create every plan with an individual's specific needs and goals firmly in mind. Beginning with a consultation appointment, Dr. Robert Berquist or Dr. Daniel Berquist will review your medical history, assess your current health, and talk to you about the results you'd like to see when we're done. Then, based on this conversation, we can help you choose one or more cosmetic services that are right for you.
The Benefits of Cosmetic Care
With the help of cosmetic care, you can look forward to a more vibrant and beautiful smile that boosts your self-confidence and improves your overall sense of wellbeing. Others may even perceive you differently. Research has shown that people with a straight, white smile are viewed as more friendly, outgoing, and attractive. What's more, you may even see changes in your social life, your love life, and with those who work with you.
Comprehensive Results with Porcelain Veneers
Among the cosmetic services we offer to our patients from Crown Point, Whiting, and beyond, one in particular is able to provide comprehensive results—porcelain veneers. This unique cosmetic service makes it possible to achieve a whiter and straighter-looking smile in just two appointments. Your customized veneers will be carefully fabricated by our lab from thin pieces of dental porcelain. Then, when they're ready, Dr. Robert Berquist or Dr. Daniel Berquist will apply your veneers to the front of your smile, hiding teeth that are cracked, chipped, stained, oddly spaced, or misaligned.
Your porcelain veneers procedure will begin with one of our two dentists designing your veneers. Our goal is always to give you results that complement your overall appearance. As we design your veneers, we'll consider the shade and shape of your smile, as well as other aspects of your appearance. When we're done, your results should blend in, creating a cohesive and natural look that boosts your self-confidence and changes the way others see you.
Are you ready to schedule your next visit with Dr. Robert Berquist or Dr. Daniel Berquist? Call us today to reserve an appointment. We're happy to serve patients from Crown Point, Whiting, Merrillville, Cedar Lake, St. John and other communities in Northwest Indiana.
Learn More