Dental Crowns – Crown Point, IN
Ceramic Restorations to Bring Back Your Smile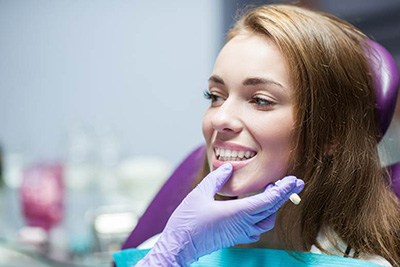 What is a Dental Crown?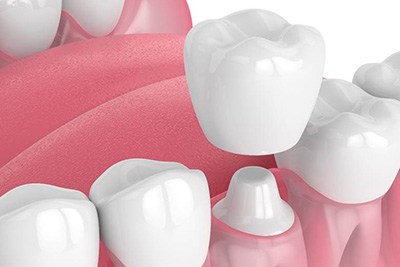 A dental crown is a customized restoration that is designed to fit over teeth that have become damaged in some way. Also known as caps, dental crowns are most typically used to restore teeth that have decayed as a result of plaque buildup breaking down and eroding enamel. However, this is far from their only use. They can also be helpful when a tooth has been chipped or cracked as a result of physical injury or treated following root canal therapy. We also use dental crowns to create more complex restorations like bridges or dentures. Whether you have damaged or missing teeth, dental crowns will likely be a part of your treatment plan if dental fillings are insufficient.
The Dental Crown Process
When you first arrive for your appointment, we'll take a close look at your smile and determine if a dental crown can restore it effectively. If so, we'll remove any decay if it is present, administer a local anesthetic to your surrounding gum tissue, then make a small modification to your affected tooth. This will allow us to create a crown that effectively fits over the top of it.
Once your tooth is modified, we'll capture an impression and send it to a partnered dental lab to have your crown fabricated. You'll wear a temporary crown in the meantime to protect your tooth and help you adjust to wearing a restoration. After about two weeks, you'll come back to our office to have your permanent crown placed. The crown is made from lifelike dental ceramic, ensuring it blends in with your neighboring teeth as closely as possible.
The Benefits of Getting a Dental Crown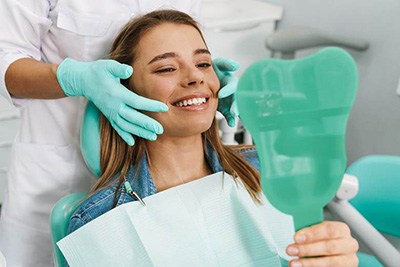 Not protecting your damaged tooth can cause it to break down further, resulting in more severe oral health problems later. With a dental crown, you can reduce the chances that you'll need to have the tooth treated with root canal therapy (as a result of infection) or extracted outright.
You can also expect better comfort while chewing and speaking, two issues many patients experience when a tooth has become damaged. In some cases, patients will even choose crowns to cover cosmetic imperfections, such as chips, cracks, and stains (especially in teeth visible in their smile). With regular brushing and flossing, your restoration can even last for 15 years and longer!
Learn More