Perfecting Crown Point Smiles with Porcelain Veneers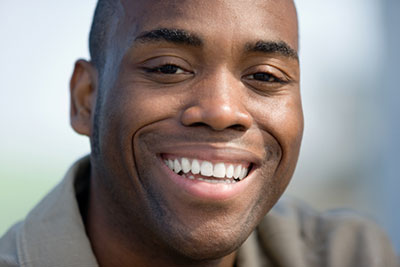 How do you feel about your smile? If you're proud of it, that's something others may be able to see. Patients with beautiful teeth are more likely to smile openly, while patients who feel self-conscious about their teeth might not. Thankfully, there's a way for patients who are more self-conscious to revitalize their appearance. Using a popular service like porcelain veneers, Dr. Robert Berquist and Dr. Daniel Berquist can transform a stained, chipped, cracked, oddly spaced, or misaligned smile, creating fully customized results that are beautiful and dazzling.
What Are Porcelain Veneers?
Veneers are made from thin pieces of dental porcelain. Because they're thin, they can easily be placed over the front of teeth, after some surface material has been removed, to hide common flaws. What's more, because porcelain reflects light in a way very similar to the way enamel does, your final results will look natural and blend in with the rest of your smile.
Beautiful Results in Two Appointments
Achieving a remarkable new smile through porcelain veneers only takes two appointments. In the first, you'll spend some time talking to Dr. Robert Berquist or Dr. Daniel Berquist about your smile's current condition and the results you'd like to see when we're done. Then, we'll start designing your veneers according to our conversation with you. We'll also put a set of temporary veneers in place. Then, when our lab has finished your permanent set, you'll come back to our office and have them put in place. Afterwards, you can leave our office knowing you have a smile unlike any you have ever had before.
Personalized Results with a Consultation Appointment
Not every patient interested in cosmetic care with porcelain veneers is going to have the same needs. That's why we strive to offer personalized results. As Dr. Robert Berquist and Dr. Daniel Berquist design your veneers, they're going to take a variety of factors into consideration, including the size and shape of your teeth. The goal is to create veneers that complement your overall appearance, without drawing attention to yourself. We want your final veneers to blend in perfectly and give you natural looking results.
Are you ready to schedule your next visit with Dr. Robert Berquist or Dr. Daniel Berquist? Call us today to reserve an appointment. We're happy to serve patients from Crown Point, Whiting, Merrillville, Cedar Lake, St. John and other communities in Northwest Indiana.
Learn More