Dental Implant Frequently Asked Questions – Crown Point, IN
Providing Answers To A Long-Lasting Solution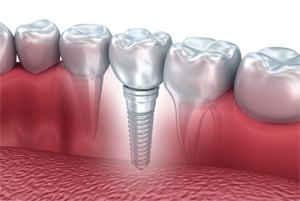 Dental implants in Whiting are one of the most advanced and successful tooth replacement solutions. Not only will you receive a permanent smile that will last for decades or a lifetime, but you'll have restored confidence. At Berquist Family Dentistry, we want you to feel comfortable about your decision to move forward with dental implants, which is why we're answering some of the most common frequently asked questions. If you still have questions at the end of the page, please don't hesitate to contact us!
What is the Process for Getting Dental Implants?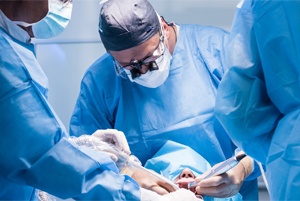 When receiving a dental implant in Crown Point, we'll first make sure you are completely comfortable. Our dental team will administer anesthesia before making an incision in your gum line. Placing the dental implant, it will require several months of healing in order for the implant to fuse to the bone. This is imperative to ensure the bone is sturdy enough to provide a foundation for the implant and customized crown.
After you have completely healed, our dentists will examine you to make sure everything is ready to go for the crown placement. Your customized crown will match the color, size, and shape of your natural teeth, giving you a seamless, beautifully blended smile.
Does It Hurt to Get Dental Implants?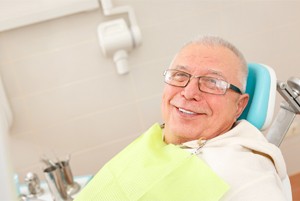 Patient comfort is a priority for us. Before any procedure, we will discuss anesthesia or sedation as options for ensuring your comfort. With dental implant placement, you can expect to receive anesthesia, as it is a surgical procedure.
Can Dental Implants Fail?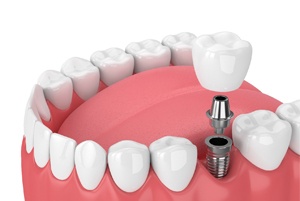 Although dental implant placement has an extremely high success rate, there are instances where it can fail. It's important to make sure your implant dentist is highly skilled and understands how to avoid implant failure.
Some reasons why an implant might fail include:
Smoking or tobacco use, as it weakens your immune system and prevents your body from being able to quickly heal. This will keep the implant from fusing to the bone.
Improper placement or balance, which can cause added stress to the bone.
An infection within the bone or soft tissue.
How Do I Care for My Dental Implant?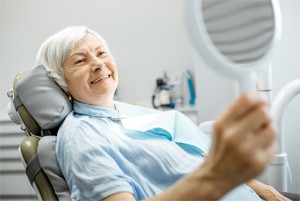 One of the great benefits of dental implants is that it acts just like a normal tooth. All you have to do is brush your teeth twice a day for two minutes, floss once a day, and use an antiseptic mouth rinse. In addition, you'll want to keep your regularly scheduled appointments with your dentist to ensure your restoration is in good shape.
Learn More