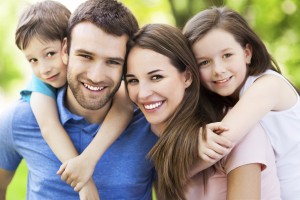 Patients of all ages need unique care, and at Berquist Family Dentistry, we're proud to offer superior dental care for patients of all ages from 1 to 100. The foundation for any oral health treatment plan is adequate preventive care, and that's why our practice emphasizes excellent oral hygiene at-home and twice a year dental exams and teeth cleanings. This is a one two punch that helps patients prevent the majority of dental health issues. We know that even the most effective oral hygiene routines can be compromised, and we offer a full range of services for smile restoration and enhancement as well. Whatever your dental care needs, let our Whiting or Crown Point dentists, Dr. Daniel Jordan Berquist or Robert Jordan Berquist, help you achieve your smile goal.

Excellent Dentistry Services
Apart from the fact that our dental team offers a wide variety of gentle, caring dentistry services from a skilled staff, the main thing that sets Berquist Family Dentistry apart from other practices is the fact that we don't tell you what treatment you need. We help patients understand their oral health care needs and options, and choose the treatment that works for them. We want to partner with our patients in planning their care, so they always feel comfortable and confident about their treatment plan. That's why our patients trust us with generation after generation of smiles. Our services include:
Preventive care – allows our team to diagnose and treat the majority of oral health concerns before they severely damage your smile including teeth cleaning, checkups, sealants, fluoride treatment, and mouthguards.
Restorative care – returns teeth to full strength and beauty while striving to preserve as much natural dentition as possible including root canals, tooth replacement, and crown and bridge.
Cosmetic care – enhances smiles giving patients the flawlessly brilliant smiles they've always wanted including teeth whitening, porcelain veneers, and more.
Emergency care – allows patients to receive dental care when they need it. We're available for same-day treatment in case of emergency.
Specialized care – treats unique oral health concerns such as sleep apnea, TMJ dysfunction, and bruxism (teeth grinding or clenching).
Outstanding Treatment
Drs. Robert and Daniel Berquist are both highly trained and knowledgeable, but this training and experience alone doesn't set our practice apart. What sets us apart from every other practice is that, at Berquist Family Dentistry, you are part of our family. Every patient is made to feel welcome the moment they arrive, and we work to make dental care stress free, comfortable, and convenient. We offer two office locations in Whiting and Crown Point, IN and flexible scheduling, so your dental appointment works around your schedule. Not vice versa.
Call the Dentist Whiting Residents Love
Whether you're experiencing a dental emergency, need to schedule checkups for your family, or want to learn how to enhance your smile's natural beauty, call the best Whiting dentist, Berquist Family Dentistry. We look forward to helping your whole family achieve their oral health care goals at one of our two convenient office locations in Crown Point or Whiting.