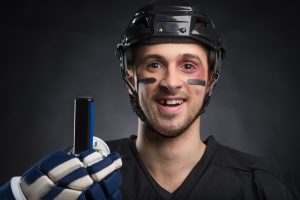 Losing a dental crown certainly isn't the end of the world, but it can still be a little unnerving and inconvenient. If this happens, how can you effectively respond? Continue reading to find out what you can do about a lost dental crown so you can fully recover.
Start Here
The first step is to remain calm and avoid panicking. The benefit of keeping a level head is that you'll be able to fully assess the situation and make the right decisions for your oral health.
Of course, you should immediately reach out to an emergency dentist. If it's after hours, or the dentist isn't able to work you in that day, you'll need to take the necessary steps to stabilize the situation until you can be treated.
The Next Step
After locating the crown, carefully retrieve and inspect it to make sure it isn't cracked or covered with debris. You can then attempt to reinsert it using denture adhesive or wax. If you can't find the crown, don't fret. A dentist can craft a new tooth colored crown to replace the missing tooth.
Lookout for These Symptoms
If notice any of the following, it's an indicator of a more acute situation that needs immediate attention:
You're experiencing intense pain.
You're unable to completely remove the crown.
The crown is only partially attached and presenting a choking hazard.
The crown or the underlying tooth has a sharp edge or angle that can injure your tongue or the soft tissue inside your mouth.
When you contact an emergency dentist, let him or her know if you're experiencing any of the above so the necessary scheduling accommodations can be made.
Practice Careful Dental Hygiene
You'll still need to perform dental hygiene, but you should use extra care. Brush slowly and thoroughly at least two times a day. Until you can be seen, inspect the tooth daily to make sure there is no additional damage.
Change Your Diet
There are certain foods you'll want to avoid. Stay away from sticky or chewy foods that can cling to the exposed area. Additionally, hot or cold foods and beverages can trigger tooth sensitivity.
When you're out and about enjoying a warm summer day, the last thing you want is to lose a dental crown. With a carefully executed strategy and expert care from a dentist in Crown Point, you can recover fully and get back to leading a normal life.
About the Author
Dr. Daniel Jordan Berquist earned his dental degree from the Indiana University School of Dentistry. Known for providing gentle and compassionate care, he maintains professional affiliation with a host of organizations, including the Academy of General Dentistry, Indiana Dental Association, Northwest Indiana Dental Society and others. Dr. Berquist replaces missing dental crowns and treats other dental emergencies at Berquist Family Dentistry, and he can be reached for more information or to schedule a visit through his website.