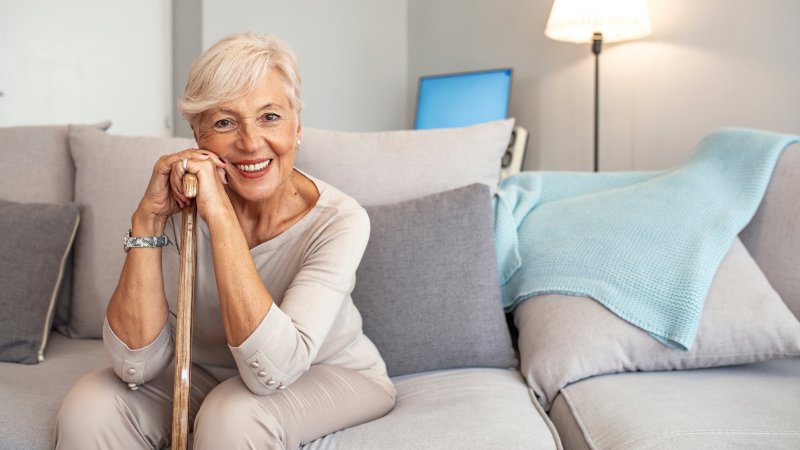 Dentures can represent a massive life change for people who are missing many of their teeth. Suddenly, eating and smiling feel completely different from the way that they did before, giving you confidence that you might not have had for a long time.
However, just like any other change, dentures will take some getting used to. The first month of wearing them can present quite a few challenges—here are a few things you should expect from that initial period, and what you can do to make the process of adapting a little easier.
Discomfort and Sore Spots
While dentures are fairly stable if fitted well, your gums won't be used to having something constantly in contact with them. As a result, you may occasionally develop sore spots in some areas where the prosthetic tends to rub.
This is completely normal and will get better with time, but for the first month or so you're wearing dentures you may have to be conscientious about the state of your gums. Feel free to take your dentures out if your mouth needs a break, and make use of over-the-counter pain relievers as you need them.
Difficulty Eating
While eating with your dentures will be easier than eating without any teeth, it may not feel that way at first. Initially, you're probably going to have to eat slowly and carefully while you get used to keeping your dentures in place as you chew.
You might want to start by practicing with softer foods and taking small bites, especially if you're struggling with discomfort early on. You should also take care not to bite into foods with your front teeth, as this can cause your dentures to come loose in the back.
Learning to Talk Again
Talking normally involves a complex relationship between the teeth, tongue, lips, and the muscles in the face. If you've become used to talking without teeth, adding dentures to the situation can disrupt the way you normally talk. At first, you may even struggle to keep your dentures in as you speak.
This just comes down to practice. Read aloud with your dentures in and take note of those words that are hardest to say, paying special attention to them as you work on speaking. With enough practice, you'll be beautiful and eloquent in no time!
About Our Practice
At Berquist Family Dentistry, we've made it our mission to help patients of all ages get exceptional dental care in an office that will make them feel at home. Our team of father-and-son dentists, Dr. Robert Berquist and Dr. Daniel Berquist, will work together to ensure that your family gets everything that they need to restore their smile to perfect health.
If you have any questions about dentures, we can be reached at our website or by phone at (219) 226-0544.