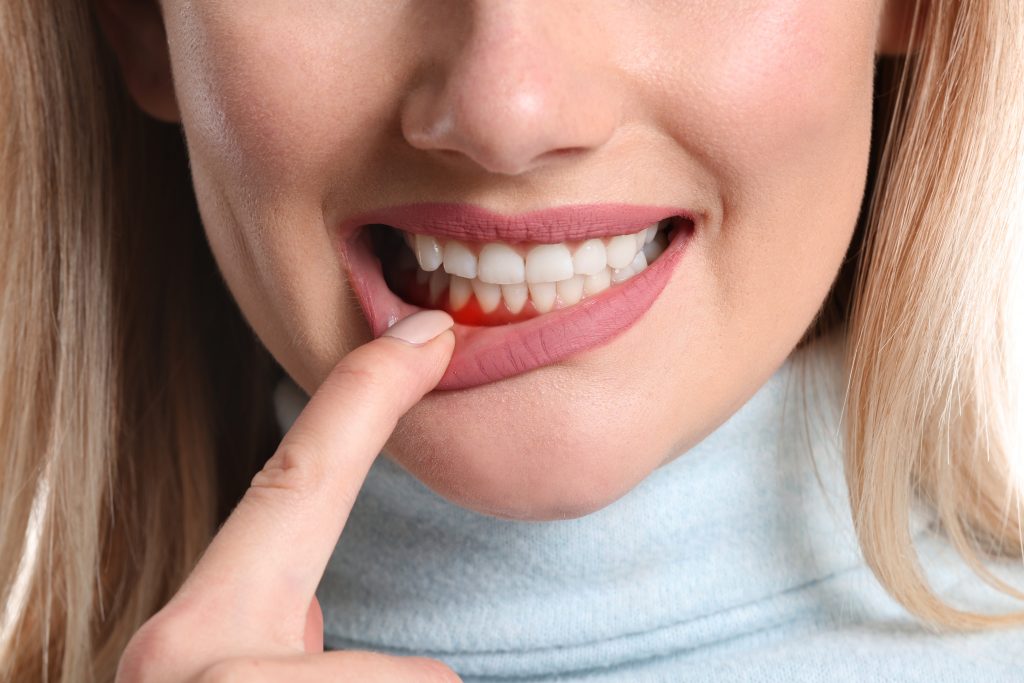 Depending on your smile's looks, you may not want to wait to see your cosmetic dentist in Crown Point. After all, chipped and yellow teeth could hurt impressions with friends, family, and new acquaintances. If you have gum disease, though, you must treat that condition before any others. Not only does it damage your smile's appearance itself, but it could also interfere with effective cosmetic procedures. To learn more, here's a summary of what gum disease is, how it mars your smile, and why to address it before getting cosmetic work.
What's Gum Disease?
Gum disease is an infection of your gum tissue by harmful oral bacteria. It usually stems from plaque and tartar buildup due to poor oral hygiene habits. Symptoms include tender, irritated gums, painful chewing, pus between teeth and gums, and more.
In most circumstances, dentists recommend that patients with gum disease receive treatment as soon as possible. Otherwise, it can cause permanent damage to your oral health.
How Does It Impact My Smile's Appearance?
As you might suspect, infected gums don't look good. Not only are they usually puffy or swollen, but they're also an unpleasantly bright red or purplish.
Gum disease can also make your pearly whites look worse. As it causes your gums to recede, for instance, your teeth will seem longer than normal. Furthermore, infected gum tissue can trigger tooth loss as it goes untreated. Unhealthy gums, then, could leave you with gaps in your smile.
Treat Gum Disease Before Cosmetic Work
In fact, there are several reasons to have gum disease treated before getting cosmetic work done. They are:
The Disease May be Your Smile Flaw Source: It's possible that treating your periodontal disease will erase the very smile flaws you want to correct.
Cosmetic Treatments Could be Painful: As gum disease advances, it can cause the titular pink tissue to recede and expose tooth roots. When that happens, procedures like teeth whitening and porcelain veneers could make your teeth sensitive.
Cosmetic Work Can Hide Signs of Disease: In some cases, cosmetic work hides dental imperfections and signs of infection or disease. For instance, dental bonding or porcelain veneers could keep you from knowing how badly infected your teeth and gums are.
As eager as you might be to hide tooth chips or whiten your enamel, treating your infected tissue should come first. Book a gum disease therapy appointment before seeing your cosmetic dentist in Crown Point
About the Practice
Berquist Family Dentistry is based in Crown Point, IN. As led by Dr. Daniel Berquist, the practice provides beyond-exceptional dental care to its patients. To that end, its staff offers preventive, cosmetic, and restorative dentistry, as well as emergency dental procedures. The office's team also has gum disease therapy and dental implant skills. For more information or to schedule an appointment, the practice is reachable at its website or by phone at (219)-362-8980.