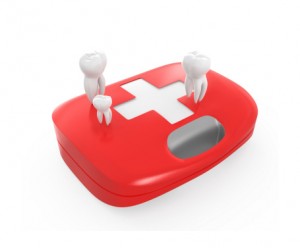 A dental emergency is a serious issue that should be resolved immediately. Much like other emergencies, time is important. If too much time elapses then the possibility of losing your tooth or teeth is very real. We try our best to provide the best emergency dental services for patients the same day. If you're like most people and choose not to receive the prompt assistance you need, you're only inviting disease and bacteria to invade your mouth even further. It doesn't matter how you got into this situation, all that we care about is treating you immediately. Our office in Crown Point, IN specializes in treating patients who are experiencing a dental emergency. Dr. Robert Berquist and Dr. Daniel Berquist preach a family atmosphere and being there for you when an emergency happens is what families do. For the best emergency dental care Crown Point residents can count on, look no further than Berquist Family Dentistry. For the best emergency dental care Whiting and surrounding residents can count on, look no further than our dental practice.

Emergency Care You Can Trust
No matter how old you are, an emergency can happen just like that. It's almost like a dental emergency takes on its own form and enjoys making you a wreck. "Oh, you're in the middle of a movie? Bring on a random toothache. Oh, you went ice skating and slipped resulting in one of your teeth being knocked out? You're not having any fun today!"
A dental emergency, while serious, isn't the end of the world. Our team knows a thing or two about treating emergencies – we've seen plenty of them throughout the years. It's that experience that you can trust to get your mouth back to the way it used to look. Deciding whether or not you're dealing with an emergency is important because not all symptoms of an emergency actually mean you're having one. For example, many patients think a bad toothache is a sign of a major dental emergency. Truth is, it might not be an emergency at all and could just mean you're dealing with slight tooth sensitivity.
The most common dental emergencies involve the following:
A tooth that's been knocked out
Broken tooth
A badly damaged crown
Severe toothache
An item caught between your teeth
Bleeding gums/tongue
Fractured jaw
You'll usually know whether or not you have a dental emergency on your hands. If it doesn't look or feel right, chances are you're experiencing one. Our expert emergency dental team is ready to assist in whatever way we can. Saving your smile is our number-one goal.
Call Us When An Emergency Strikes
Care for your smile as you would anything else. When the going gets tough, we get going. We can assist with any dental emergency, all you need to do is give our office in Crown Point, IN a call. It's the type of emergency dental care Crown Point, Whiting, Leroy, Merrillville and other residents can trust to get their smiles back to working order.