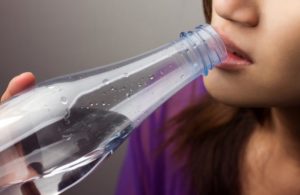 Dry mouth is no respecter of persons, and it can happen at any stage of life. Many people associate it with chapped lips and a parched tongue, but dry mouth can cause many other oral issues as well. Keep reading to see what your local experts on dry mouth in Crown Point have to share about this condition and what you can do to fight it.
Symptoms of Dry Mouth
Before learning the dangers of dry mouth, it's important to know how to recognize it. These are some of the common symptoms that come with the condition:
Dry feeling in the mouth and throat
Consistent thirst
Chapped lips
Sore throat
Lesions on the throat or mouth
Keep reading to find out the serious oral issues dry mouth can cause if left untreated.
What Are the Dangers of Dry Mouth?
Dry mouth is a condition that happens when the salivary glands do not produce a sufficient amount of saliva to keep the mouth moist. Here are several of the different oral health problems it can cause:
Tooth Decay and Gum Disease
Without enough saliva to neutralize the acids from bacteria in the mouth, those acids become more concentrated, which increases the risk of tooth decay and gum disease. It also prevents the mouth from being able to properly rinse food particles from the teeth, leading to plaque build-up.
Vitamin Deficiency
Saliva is a key player in the absorption of key vitamins and minerals like calcium and fluoride. If there is not enough of it, your teeth and jawbone will become weak over time due to a decrease in bone density. This can eventually result in tooth loss.
Bad Breath
The human mouth contains billions of bacteria, and the lack of saliva in the mouth means that the bacteria is not being properly counterbalanced. Over time, this can lead to chronic bad breath if not dealt with.
Although dry mouth can cause serious oral issues, the good news is that your dentist can help you pinpoint the cause and find a solution!
Fighting Dry Mouth
Dry mouth is totally treatable, and here are a few simple ways to combat it:
Suck on sugar-free candy or chew gum to promote the flow of saliva.
Drink water to stay hydrated and increase saliva flow in the mouth.
Avoid alcohol and caffeine, as these both cause dehydration.
Choose fruits and vegetables for their high water content over salty snacks.
Breathe through your nose and not your mouth to keep it from drying out.
If you take medications, ask your doctor if dry mouth is a symptom.
Practicing these tips will help you to stay hydrated and avoid the serious chronic oral health conditions that can occur as a result of dry mouth.
About the Author
Dr. Daniel Jordan Berquist and Dr. Robert Jordan Berquist are your family dentists in Crown Point who are committed to making sure that all their patients maintain oral health and steer clear of chronic issues. As a father and son team, they are dedicated to providing families with the highest quality of dental care. Are you ready to beat dry mouth? Schedule an appointment online or call  (219) 226-0544.