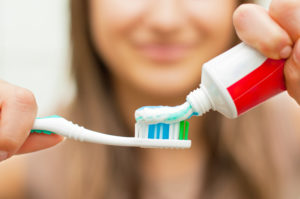 One of the best ways to protect your oral health is by brushing your teeth at least two times a day. This simple practice helps to remove the harmful bacteria and leftover food particles that can lead to infection. To get the most out of your toothbrush, though, there are some simple tips to keep in mind and practice. Read on as your dentist in La Porte explains how to make every toothbrushing session count!
Can My Toothbrush Last Forever?
Even if your toothbrush visibly seems okay, there is a limit to how long you should use it. After 60 to 90 days of usage, toss your existing toothbrush for a new one. If you've been sick, though, you should immediately replace it – no matter how long you've had it – to avoid re-infecting yourself.
The reason to discard your toothbrush for a new one in either situation is to avoid harmful bacteria that can cause oral health problems like cavities, gum disease, bad breath and a host of other issues.
Why You Should Consider an Electric Toothbrush
The most common way of brushing teeth is with a manual toothbrush. However, the electric option offers many advantages. One area where it's superior to the manual toothbrush is in user-friendliness. For people who have issues moving their manual toothbrush around to clean the different surfaces of the teeth properly, the electric alternative is a welcomed improvement. That's because the rapidly rotating bristles do most of the work and allow access to the entire oral cavity with greater ease.
Why Softer Bristles are Better
Another factor to consider when choosing a toothbrush is the softness of the bristles. Most dentists agree that the softer they are, the better. Here are the reasons why:
A toothbrush with soft bristles is less likely to irritate your gums and cause bleeding.
If a person brushes vigorously with harder bristles, there is also a chance of damaging the enamel. It's important to avoid this because once the enamel is damaged, it can't be restored.
How to Care for a Toothbrush
Whether you choose to use a manual or electric toothbrush, it's important to care for it properly. For a manual toothbrush, be sure to stand it upright after usage and let it air-dry. It's also important to monitor the condition of the bristles to make sure they aren't bent and frayed.
One of the main things to keep in mind when it comes to an electric toothbrush is the necessity of replacing the head (the part that contains the bristles) in a timely manner. Your La Porte dentist says this is extremely important because it prevents serious problems from arising like accelerated bacteria growth and infection.
Your toothbrush is one of your main allies in the quest for optimal dental wellness. By caring for and using it the right way, you can be sure to reach all your oral health goals.
About the Author
Dr. Daniel J. Berquist has been practicing dentistry for the past five years, and the Indiana University Dental School graduate remains just as eager to deliver the best dental care to his patients as he was when he first began practicing. He treats patients at Region Dental and can be reached for more information through his website.