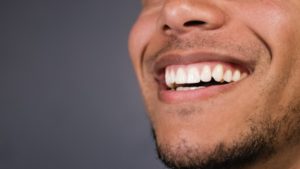 You want to make all of the best decisions to keep your smile healthy, but this is difficult to do when you can't tell the difference between facts and myths. Most of us have learned over the years that you can't believe everything you hear. Since there is so many dental myths out there, it's time for some of the most common ones to be debunked. Your family dentist in Whiting shares some of the misinformation that is out there and explains why it isn't true.
The Harder You Brush, the Cleaner Your Teeth Will Be
Even though you are removing plaque, if you're brushing too hard, you can actually do more harm than good to your teeth. This can cause some of the hard enamel to fade away and even lead to gum recession. Remember to use a soft-bristled toothbrush and use gentle, circular motions when you're brushing.
You Can Chew Sugar-Free Gum Instead of Brushing
Sugar-free gum that contains xylitol actually has a protective effect on the teeth. It encourages saliva production which neutralizes harmful acids in the mouth and washes away food debris. However, this is not a substitute for regular brushing and flossing. You still need to brush twice and floss once every day for optimal oral health.
You Should Stop Flossing If Your Gums Bleed
Chances are that the reason your gums are bleeding while flossing is due to inflammation. If bacteria and plaque get stuck between the teeth where your toothbrush can't reach, bacteria will build up and cause inflammation and bleeding. This is a sign that you should be flossing more. Once you make it a daily habit, this will go away over time.
The Whiter Your Teeth, the Healthier
Sometimes this is true, but not necessarily. Many things can cause your teeth to become darker, including pigmented foods and beverages, medications, and just aging. Discolored teeth don't always mean unhealthy teeth.
Gum Disease Only Affects Your Mouth
Usually, this issue starts in the mouth and your dentist is the first to notice it, but it can cause problems all throughout the body. In fact, people who have gum disease are more likely to have health conditions like diabetes, hypertension, and some cancers that are related to inflammation.
Sensitive Teeth Mean that You Have Worn Too Much of Your Enamel Away
It is true that tooth sensitivity is the main symptom of enamel erosion. However, there are many other reasons that you could be experiencing sensitivity. This includes gum recession and the use of whitening products. Fortunately, if your sensitivity is caused by teeth whitening, you can likely get some relief from switching to a gentler toothpaste.
Cavities Are Mainly Caused by Sugary Foods
You may associate cavities with too many sweets, but crackers and chips can be just as bad, if not worse. Carbohydrates have sugars that stick to and break down the teeth, ultimately causing you to develop cavities over time.
Don't be fooled by these dental myths any longer. With proper knowledge on how to care for your teeth, you will be able to maintain optimal oral health for many years to come.
About the Author
Dr. Daniel Jordan Berquist earned his DDS from the Indiana University School of Dentistry and is a member of numerous organizations including the American Dental Association and the Academy of General Dentistry. He works alongside Dr. Robert Berquist who attended Loyola Dental School and has been serving the area for more than three decades. For more information or to schedule an appointment, visit their website or call (219) 226-0544.