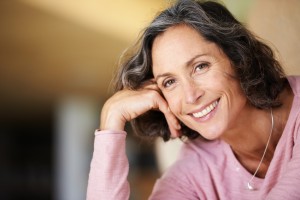 A smile without all its teeth is like a car without a motor — it just doesn't work. When you're missing one or more teeth, you've lost more than your ability to smile confidently. Those gaps also make it increasingly difficult to eat and speak like you're used to. And trust us, the problems only get worse with time. That is, unless you replace your teeth with a wonderful option like dental implants in Whiting. Keep reading to learn more from the team at Berquist Family Dentistry.
Berquist Family Dentistry Provides Dental Implants in Whiting
For our patients who have lost one or more teeth, we know there's nothing better than dental implants for replacement. That's because nothing replaces missing teeth quite as well as implants, which replace the tooth's root, too. Other options, like fixed bridges and non-implant supported dentures, only do half the job.
Benefits of Dental Implants
Because they replace the tooth's root as well as the visible portion, dental implants provide a complete restoration — and the advantages of a comprehensive solution are numerous. Some include:
Restored ability to eat, speak and smile free from the stress of an ill-fitting device
Increased oral health due to osseointegration, which prevents the jawbone from degenerating and changing shape over time
No need to deal with messy denture adhesives. The replacement teeth are either permanently bonded or applied securely onto the top of the dental implants.
When cared for properly, dental implants can be expected to last for the wearer's lifetime.
Have you had your teeth replaced with dental implants and enjoyed a benefit that's not listed here? Tell us about it in the comments below!
Candidates for Whiting Dental Implants
Given the numerous benefits of replacement teeth supported by dental implants, you're probably interested in learning whether or not you're a good candidate for this replacement option. The only way to know for sure is to schedule an appointment with Berquist Family Dentistry. When you do, we'll check for the following.
Adequate existing jawbone. In order for dental implants to be successful, you need enough room for them to be placed to start with. Sometimes too much bone loss has occurred as a result of the missing teeth and other options, like bone grafting, must be explored.
Regular oral and overall health. Patients with gum disease and diabetes or HIV are typically not good candidates for dental implants.
Interested? Contact Your Whiting Dentist Today
When you're ready to see what your smile looks like with all its teeth securely in place, please don't wait to get in touch with Berquist Family Dentistry. We're here to help you achieve all your smile dreams — contact us to book your appointment in Whiting or Crown Point today!