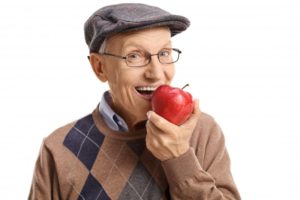 If you're missing any number of teeth, then life can quickly become tough. That's because the surrounding teeth can eventually begin to shift and cause bite problems and the chance of infection. Another problem is the lost confidence that naturally occurs when you have missing teeth. With dental implants in Crown Point, you have a way to regain the lost functionality and improve your smile aesthetics. For the process to be successful, though, requires you to have enough healthy bone mass. If you're lacking in this area, here is how a bone graft can help.
How a Dental Implant Works
A dental implant is a post that is made from high-grade titanium, and it is inserted into the jawbone to mimic the natural function of a tooth's root. Over time, the implant fuses with the existing bone structure through a process called osseointegration, but for this part of the procedure to be successful, there must be adequate bone material present.
When a Bone Graft is Needed
Across the board, the dental implant procedure has a 95% success rate, and that can mainly be attributed to the tedious examination process that precedes any work being done. If it's determined that you don't have enough bone to sufficiently cover the implant, then your implant dentist may suggest a bone graft.
The procedure involves bone material being taken from another part of your body, a human donor or an animal. It is then converted into powder, granules, putty or a gel, and then it's injected into the treatment area.
Through the amazing encoded intelligence of the human body, new bone cells will be created to provide the root-implant support needed to secure the new fixture.
Why It's Important to Act Now
To get the process started, you'll need to visit your dentist for an examination and consultation. Along with the professional checking to see how much available bone material you have, you'll also be able to ask any questions you have about the procedure.
It's important to not hesitate about seeking treatment for your missing teeth, though, because over time, your jawbone will slow down its production of new bone cells. That's due to the missing tension from your teeth roots.
So to turn things around and boost your oral health by having dental implants placed, reach out to your dentist in Crown Point to schedule a visit today.
About the Author
Dr. Daniel Jordan Berquist earned his dental degree from the Indiana University School of Dentistry. He provides the perfect combination of compassion and expertise to help patients enjoy excellent oral health. To stay abreast of the latest changes in the dental world, Dr. Berquist maintains membership in the Academy of General Dentistry, the Indiana Dental Association and other professional organizations. He restores smiles and confidence by placing dental implants at Berquist Family Dentistry, and he can be reached for more information through his website.