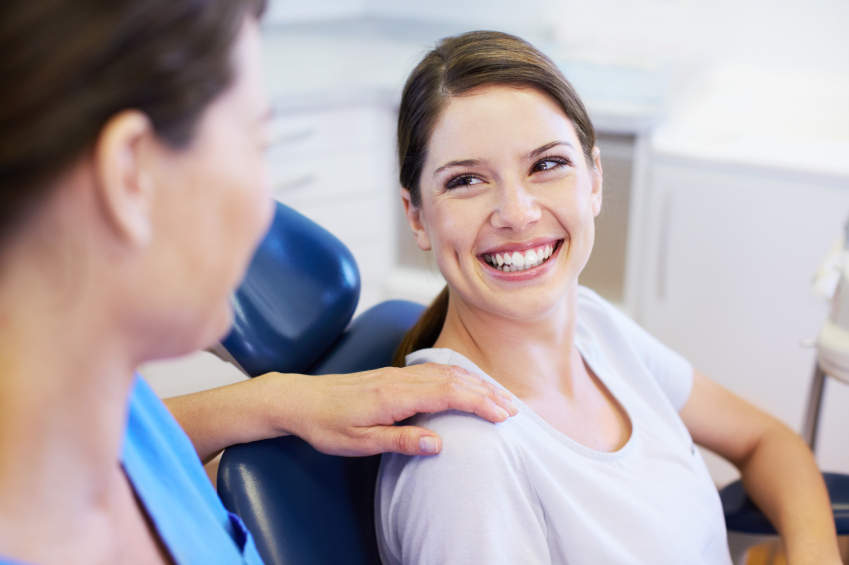 If you have an upcoming dental crown treatment, you likely feel excited. That's only natural – your tooth's new cap will protect and beautify it. Still, you might worry about what will follow from your future appointment. What happens during dental crown aftercare, exactly? Perhaps more importantly, how do you manage it well? Well, your Crown Point dentist can help you answer these questions. Here are a few things to expect after crown treatment and some crucial tips for working through them.
What to Expect After Crown Treatment
As you recover from crown placement, you'll experience several changes. These commonly include the following:
Post-Treatment Numbness
If you don't already know, most dentists use a local anesthetic for crown treatment. This substance keeps your mouth numb during the procedure. That way, you won't feel pain as the dental team does their work.
All that said, the anesthetic's numbing effect won't end when treatment does. It'll persist in your body for several hours after the visit. Therefore, expect some numbness following the crown placement.
Some Lingering Discomfort
Once the anesthetic exits your system, there's a good chance you'll notice some mild discomfort. This is a normal symptom, as your body needs time to recover from treatment. For example, the dental cement used for placement may have irritated the surrounding gums.
Thankfully, these little aches and pains are temporary. They typically improve after several days or weeks without outside help.
An Unnatural Feeling
Aside from numbness and discomfort, the area around your new crown might also feel strange. This effect is typical, with most patients adjusting to how the cap fits in their mouth.
Of course, an unnatural feeling could stem from a crown problem as well. The cap may need adjustment to fit correctly. Given these facts, see a dentist for advice if the bite doesn't seem right after a few days.
Crucial Tips for Dental Crown Aftercare
To manage your aftercare effectively, stick to the practices listed below:
Avoid Hot Liquids and Hard Foods – Until treatment's numbing effect fades, don't drink hot liquids or chew hot foods. You might burn or bite yourself otherwise.
Use Proper Pain Medicine – Take over-the-counter pain relievers as needed to ease post-treatment discomfort. Some good examples include Advil, Tylenol, etc.
Try Salt-Water Rinses – Rinse your mouth with warm salt water for the first few days after treatment. Doing so will soothe your irritated mouth tissues.
Practice Good Oral Care – Crowned teeth are still susceptible to decay. So, remember to brush them twice daily and floss between them once daily.
By using these crucial tips for dental crown aftercare, you'll have nothing to worry about. Instead, you can focus on how your capped tooth improves your smile!
About the Practice
Berquist Family Dentistry is based in Crown Point, IN. As led by Drs. Daniel and Robert Berquist, our practice strives to give each patient the best oral care! We thus offer preventive, cosmetic, and restorative services, as well as emergency dental work. That means our dental crowns are also top-notch and provide excellent results. For more information or to book a visit, you can reach us on our website or by phone at (219)-226-0544.