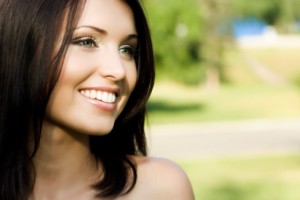 When you look in the mirror or at a photograph of your smile, do you like what you see? If the answer is no, you're certainly not alone. Millions of American men and women report feeling displeased with the appearance of their teeth or gums. Fortunately, thanks to today's advanced cosmetic dentistry technology and lifelike dental materials, it is now possible to enjoy the flawless smile you've always wanted at Berquist Family Dentistry. You'll love the freedom that comes with knowing that your smile is beautiful, and the difference you feel will undoubtedly affect others around you in the best way imaginable.
A Cosmetic Dentist Whiting Patients Trust
At Berquist Family Dentistry, we understand that each and every one of our patients has unique cosmetic dentistry needs. There is no such thing as a one-size-fits-all approach, so we take the time to develop a customized treatment plan that addresses your specific goals and expectations. We even invite you to bring in a few photographs of smiles that you particularly admire. This will help us create a gorgeous smile that you'll love for years to come.
One of our most popular cosmetic dentistry services is professional teeth whitening. Unlike the over-the-counter kits you may find at your local grocery store, our teeth whitening services are capable of removing years of stains in a shorter period of time, all while offering long-lasting results. Our team will talk with you about the teeth whitening option that is best for you. We want you to love your smile!
Another of our commonly requested cosmetic dentistry solutions is the application of porcelain veneers. These wafer-thin sheaths of tooth-colored porcelain are customized to look and feel like natural teeth. Veneers are typically used to correct a wide variety of aesthetic flaws, including:
Chips or cracks in enamel
Deep discoloration
Gaps between teeth
Teeth that appear too short
Teeth that are misshapen
Odd spacing or crowding
Whether you are looking to correct one small flaw or are interested in a total smile makeover, our team is here to help. Just ask a friendly member of our team for more information about cosmetic dentistry in Whiting, IN.
Schedule Your Consultation Today
When you feel confident about the appearance of your smile, it shows. People with white, straight teeth generally tend to be considered more attractive, outgoing, personable, and even more successful. If you have been considering cosmetic dentistry in Whiting, IN or the surrounding areas, there has never been a better time to explore your options with Berquist Family Dentistry. Our team can't wait to show you what a difference our expertise, experience, and technology can make in your smile and in your self-esteem.
Contact us today to schedule your consultation with Drs. Robert and Daniel Berquist. Our state-of-the-art dental practice warmly welcomes patients from throughout communities in Whiting, Crown Point, Merrillville, St. John, Cedar Lake, and beyond.