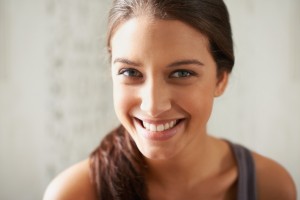 If you're less than 100 percent satisfied with the appearance of your smile, we know you're probably interested in learning how offerings in cosmetic dentistry can give you the dazzling teeth you deserve. The first step to achieving your smile dreams is choosing a cosmetic dentist you can trust — but how do you go about that? You're in luck, because today we've got the top tips for selecting a cosmetic dentist in Whiting, IN. Keep reading to learn more!
How to Choose The Best Cosmetic Dentist in Whiting
There are some basic things to look for when doing the research to choose your cosmetic dentist. Keep these things in mind and you'll be one big step closer to achieving the smile you deserve, right in time for the holiday season.
They're Experienced in What You Need
All cosmetic dentists receive the basic training necessary to perform cosmetic oral treatments. What sets one dentist apart from the next, you might say, is their experience. Make sure your cosmetic dentist has plenty of knowledge and experience surrounding the treatments you desire — you can usually find this on their website, or by asking in person.
They're Interested in Your Smile Goals
An excellent cosmetic dentist will make sure he or she is listening to what you truly desire in terms of your smile. Not everyone wants a celebrity-white smile, but that doesn't mean you won't benefit from a smile brightening treatment. If your cosmetic dentist just seems too busy to listen to what you truly want, you should keep looking until you find one who has time for you.
They're Accredited
You should also make sure your cosmetic dentist is a member of the American Academy of Cosmetic Dentistry. Why? This prestigious organization offers members continuing education and opportunities in cosmetic dentistry. By choosing a dentist that's certified by the AACD, you're choosing someone who's interested in staying up-to-date in their field and providing the absolute best care possible.
They Meet Your Needs
Above all, your cosmetic dentist should meet your needs. That means they offer the services you desire, their office is convenient for you and they're open when you need them to be. The best dentists are always those you're able to see when you need them most.
Schedule Your Cosmetic Dentistry Appointment in Whiting Today
We're confident your search for the best cosmetic dentist in Whiting will lead you to Berquist Family Dentistry. That's because our team of doctors have the education, experience and passion that make for true excellence in cosmetic dentistry. Call our office to find out for yourself why we're your cosmetic dentist in Crown Point and Medina today!