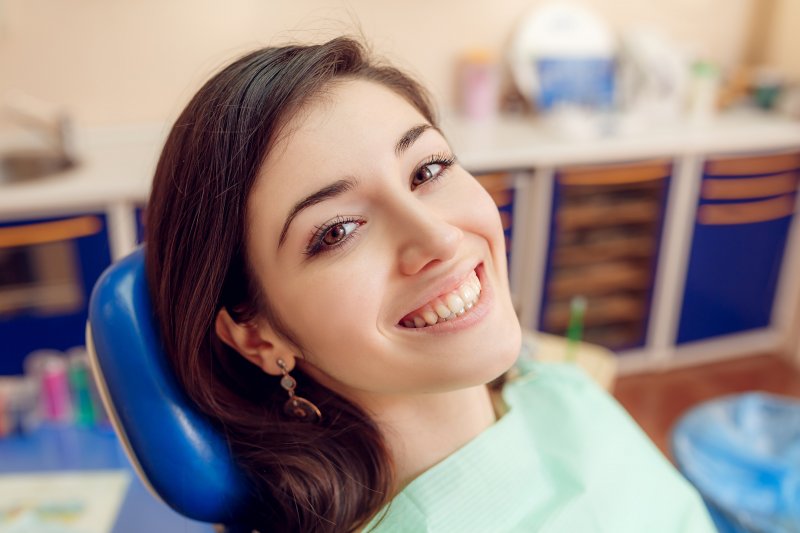 When it comes to cosmetic dentistry, there is a range of services that can correct visual issues with your smile. chips, cracks, alignment issues, gaps, and discoloration will soon be a thing of the past. Though it's important to pick the right procedures for your smile, it's even more important to choose the right person to perform them. So you can get the results you're after, read on to learn five tips for picking the right cosmetic dentist.
Tip #1: Look for Membership in Dental Associations
Check to see if the cosmetic dentist you're considering is part of the American Dental Association, the Academy of General Dentistry, the American Academy of Periodontology, or any comparable organizations. This will give you an idea of how much they care about continuing to learn and grow in their field so they can treat patients with the most up-to-date dental methods and technologies.
Tip #2: Inquire About Their Previous Training
Look into your dentist's schooling as well as any additional training or continuing education that they have completed since graduating. A cosmetic dentist who is committed to continuing to learn even after they've completed their degree will likely provide you with excellent service.
Tip #3: Look at Before and After Pictures
Ask your dentist if you can see before and after pictures of people who got the same procedure as you. This will give you a good idea of what you can expect from treatment. It will also give you an opportunity to adjust your treatment if the results aren't quite what you're hoping to achieve.
Tip #4: Check Out Their Online Reviews
Though learning about your dentist's qualifications and looking at photos of their past work are great ways to determine if they're a good fit, so is reading through online reviews. Patients who leave reviews of a dental practice generally have something really good or incriminating to say, so this is an excellent way to determine what the general consensus is. Some people also post photos of their smiles with their reviews, so make sure to be on the lookout for any mention of the treatment you're interested in getting.
Tip #5: Attend a Consultation
Making an appointment with the cosmetic dentist you're considering is another great way to determine if they'll be a good fit. During this visit, you will be able to explain what you're hoping to achieve. If you learn that the procedure you were considering isn't a good fit or doesn't work with your budget, your dentist can provide alternative procedures and give you information on their payment options.
Choosing the right cosmetic dentist will determine if you're able to achieve the smile of your dreams. With the above tips, the gorgeous grin you've always wanted will soon be yours!
About the Author
If you live in Crown Point and want to make some improvements to your smile, the compassionate, talented, and personable team at Berquist Family Dentistry can help. They administer a range of exceptional cosmetic treatments to help you achieve the smile you've always wanted, including porcelain veneers, dental bonding, metal-free restorations, and teeth whitening. Soon, you'll be showing off a mouthful of healthy, happy pearly whites! Do you want to set up an appointment or are you interested in learning more about their cosmetic dental services? If so, call Berquist Family Dentistry at (219) 226-0544 or visit their website today.