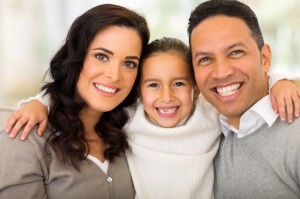 Berquist Family Dentistry in Whiting, IN provides the best in comprehensive dental care. Exams, cleanings, porcelain veneers, and dental implants are among the many services rendered with compassion and precision to children, teens and adults.
Berquist Family Dentistry in Whiting, IN cares for the oral health needs of patients of all ages. From basic preventive care to beautiful cosmetic improvements to state-of-the-art restorations, Robert Jordan Berquist DDS and Daniel Jordan Berquist DDS deliver modern dental services for the entire family.

Berquist Family Dentistry delivers excellent preventive care
With the father-son team of Doctors Robert Jordan Berquist and Daniel Jordan Berquist caring for your smiles, your family receives dental services aimed at achieving the brightest and healthiest smiles possible. From expert pediatric dentistry to adult cosmetic services to precise, natural-looking restorations for seniors, Berquist Family Dentistry does it all with knowledge and compassion.
Each patient receives a thorough hygienic cleaning to remove stains, plaque and tartar, preventing tooth decay and gum disease. Additionally, the doctors check for:
signs of decay and periodontal problems
gum pocket depth
oral cancer
condition of existing restorations such as fillings, crowns and bridgework
bite and tooth alignment (especially important for the youngest of patients)
TMJ dysfunction (noisy and painful jaw joints)
tooth grinding (bruxism)
Also, the entire team values patient education, believing that informed patients take great care of their oral health. From nutritional questions to consultation on smile makeovers to customized athletic, TMJ and sleep apnea oral appliances , Berquist Family Dentistry provides it all in a friendly, relaxed atmosphere.
Your Whiting Family Dentist offers beautiful, precise restorations
There's no need to suffer with dental problems. Doctors Robert and Daniel Berquist are fully accredited to deliver a variety of restorative services such as:
tooth-colored fillings
dental implants
porcelain crowns, bridges and dentures
periodontal therapy for gum disease
tooth extractions
emergency dentistry in case of fracture, mouth pain or tooth loss
The dentists strive for best oral health, function and appearance in all their restoration work . They believe that the best restorations preserve as much natural tooth structure as possible.
Cosmetics are important, too
Whiting, IN family dentistry also addresses aesthetics, helping patients look their best and feel confident when they smile.
The doctors address issues such as gaps, overlapping, deep staining, and misshapen teeth with outstanding treatments such as porcelain veneers. These shell-like ceramic covers hide a variety of cosmetic issues, resulting in smiles that look very natural, but straight and white. Involving minimal enamel preparation and little to no discomfort, the veneer procedure is finished in just 2 appointments, refurbishing a smile for years.
Ask about how the professional team at Berquist Family Dentistry in Whiting crafts individualized solutions to smile problems.
A great dentist/patient relationship starts now
Don't put your family's dental care on hold. Contact Berquist Family Dentistry in the Whiting area for an appointment. The entire team looks forward to serving you!