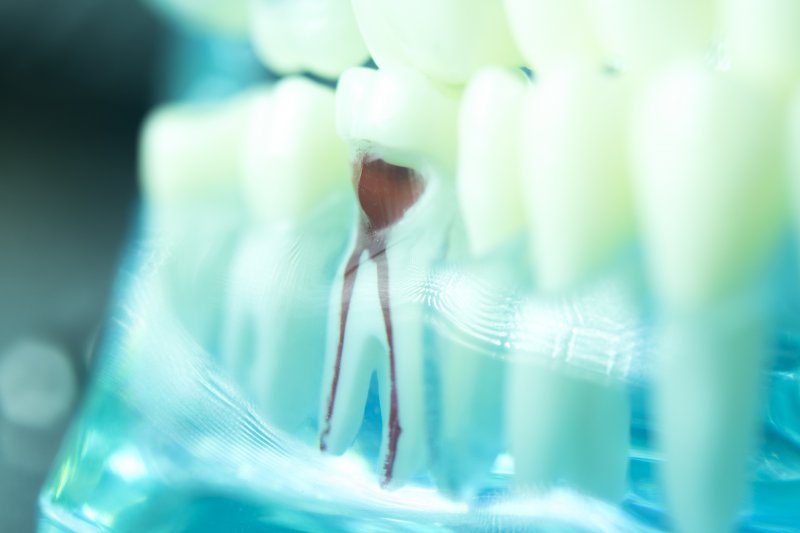 When you dentist first tells you that you're in need of a root canal, it can be alarming. Aren't root canals painful? Do you have any other options? The truth is that you don't need to be so worried about this procedure. It is very common, and with modern dental techniques and anesthetics, you won't be dealing with any excruciating pain. Continue reading to learn more from a dentist in Crown Point about what you can expect during your root canal.
What Is a Root Canal?
This is a common procedure that saves millions of infected teeth every single year. During this treatment, your dentist will create an opening in the tooth in order to remove the infected pulp and nerve at the center. After this, he will clean out the inside and seal it in order to prevent future infection. This prevents the infection from spreading to other areas in the mouth and causing much more serious, painful issues. It is also necessary to save the tooth. Otherwise, an extraction would likely have to take place. After the root canal procedure, your dentist may opt to place a crown in order to further protect your tooth.
How Painful Is a Root Canal?
When you are in need of a root canal, this is typically much more painful than the root canal itself. Root canals actually relieve the pain that you are feeling as a result of your infection or abscessed tooth. During the procedure, you should feel little to no discomfort because your dentist will use a local anesthetic to numb the area. It is possible to experience some minor pain and sensitivity for a few days following your treatment, but when you use over-the-counter pain relievers, you will be able to reduce the discomfort.
How Do You Know If You Need a Root Canal?
Root canals are very common, but you will need to see your dentist to find out if you need one for sure. Here are a few symptoms that could indicate that you have an infected or abscessed tooth:
Lingering tooth sensitivity that is often related to hot or cold foods and beverages
Sharp pain when chewing or biting
Chipped or cracked teeth
Pimples on the gums
Deep decay
Darkened gums
Swollen or painful gums
You don't need to be afraid of root canals. With everything that modern dentistry has to offer, it won't be unbearable. Your procedure will be over in no time!
About the Author
Dr. Daniel Jordan Berquist earned his Doctor of Dental Surgery degree from the Indiana University School of Dentistry. Currently, he is a member of numerous professional organizations, including the American Dental Association, Academy of General Dentistry, and the Indiana Dental Association. For more information on root canals or to schedule an appointment at his office in Crown Point, visit his website or call (219) 226-0544.