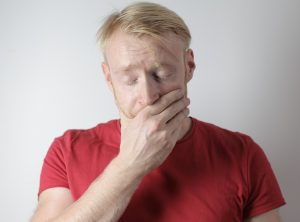 New materials and advanced technologies allow dentures to fit your mouth like a glove. They shouldn't cause any slipping or irritation if they fit well. However, certain issues that may cause discomfort or sores to develop, which can make it difficult to eat. You can't go without your teeth if your mouth hurts. Here are 5 tips to help you deal with injuries caused by dentures.
1. Manage Any Pain
Gum inflammation and sores can be painful, but you can manage them with an over-the-counter pain reliever or an oral numbing gel. However, you don't want to rely on pain remedies forever. If inflammation and injuries to the gums are ongoing, it's a sign you may need adjustments. There may also be another issue brewing in your mouth, like oral cancer.
2. Use a Salt Water Rinse
A salt water rinse is a great option to manage oral issues at home. It is proven effective in reducing pain and inflammation in the mouth. It can also kill harmful oral bacteria to allow sores to heal quicker and lower your risk of infections.
3. Give Your Mouth a Break
It can be difficult for your gums to recover if you're always wearing your dentures. Dentures restrict blood circulation to your gums, which can slow healing and worsen inflammation.
You may need to give your mouth a break by not wearing your dentures for a day or two. Be sure to store them in a soaking solution to keep them moist to prevent them from warping. Eating softer foods can also help your gums recuperate.
4. Practice Good Oral Hygiene
Sores can increase your risk of infections, which means good oral hygiene is more important than ever. Clean your mouth well using a soft-bristled toothbrush. Don't forget to brush your dentures with a non-abrasive toothpaste or mild hand soap to remove any bacteria or lingering food particles that can increase your risk of infections. Don't forget to soak your dentures in an overnight solution to kill any bacteria missed by your toothbrush.
5. Contact Your Dentist
Your dentures should not cause any sores or inflammation. Slipping and irritation are symptoms that your dentures need to be adjusted. Contact your dentist for an appointment. They'll get to the bottom of the issue to provide the solution you need to restore a comfortable fit, like an adjustment or a replacement.
Don't battle sores from dentures alone. Your dentist has the solutions you need to stop the irritation. You won't have to think twice about pain before eating your favorite foods or popping your dentures into your mouth as you start your day.
About Dr. Daniel Jordan Berquist
Dr. Berquist earned his dental degree at the Indiana University School of Dentistry and has regularly pursued continuing education in advanced services, like general dentistry. He is a proud member of several professional organizations, including the American Dental Association and the Academy of General Dentistry. Request an appointment through our website or call (219) 227-6989.